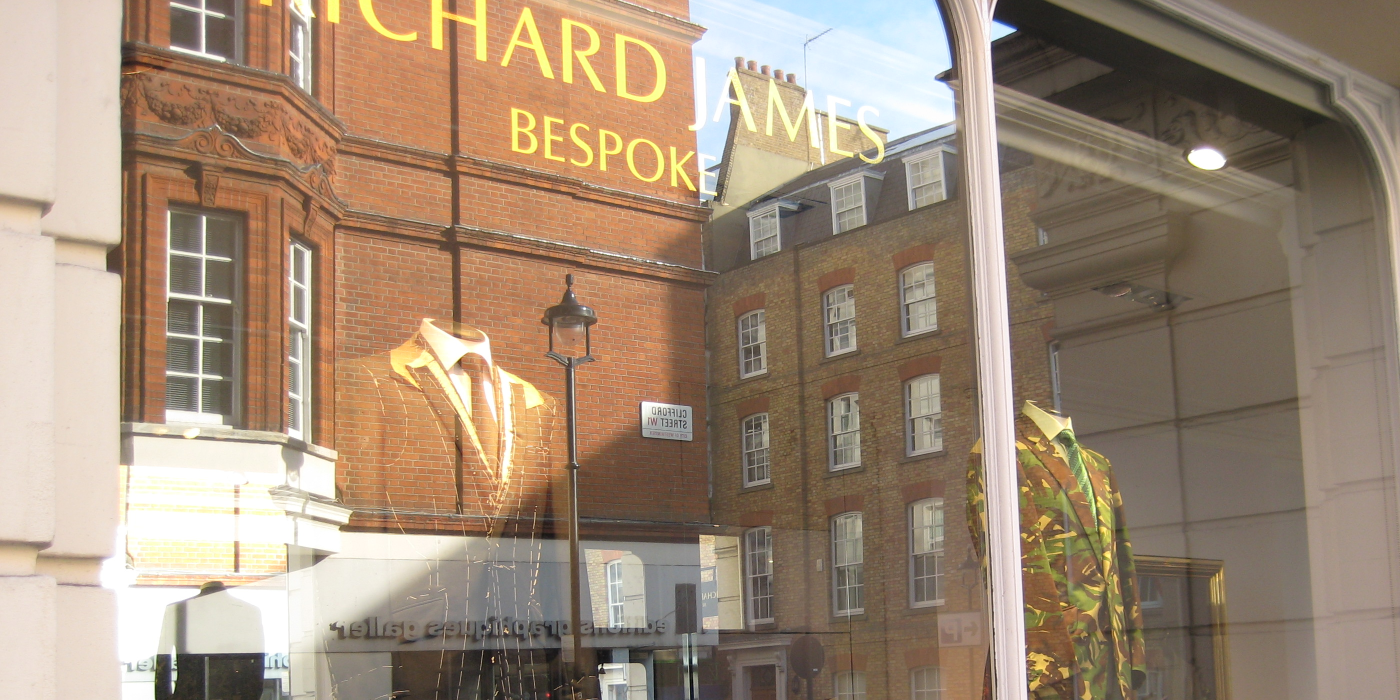 Tailoring an online store for a world renowned  'New Establishment' Savile Row brand.
Quintessential British Luxury.
Since its founding in 1992, Richard James quickly established a reputation for itself as a leading luxury brand that has set the standard for contemporary tailoring & menswear.
"Change comes from the bespoke shop."
Richard James in GQ
With plans for a complete redesign of their Savile Row flagship store in 2013, the brand invited Bourne to design an online presence that would reflect their 'new Establishment' heritage and world renowned British tailoring.
Our team worked through a series of design directions, looking to the company's star-studded lineage and philosophy to help inspire the design work.
Pushing boundaries through design, color and cut.
I designed a tall responsive site to showcase all of their advertising and look-book collateral including interactive and video elements. Designed for use on desktop and mobile, the site was representative of the brand's classic roots and unsurpassed quality, but would also function as a digital storefront to set the benchmark for tailoring online.
The highlight of this design was pairing simple and intuitive interactions with custom accessory suggestions that would help translate the Savile Row experience for the digital space.