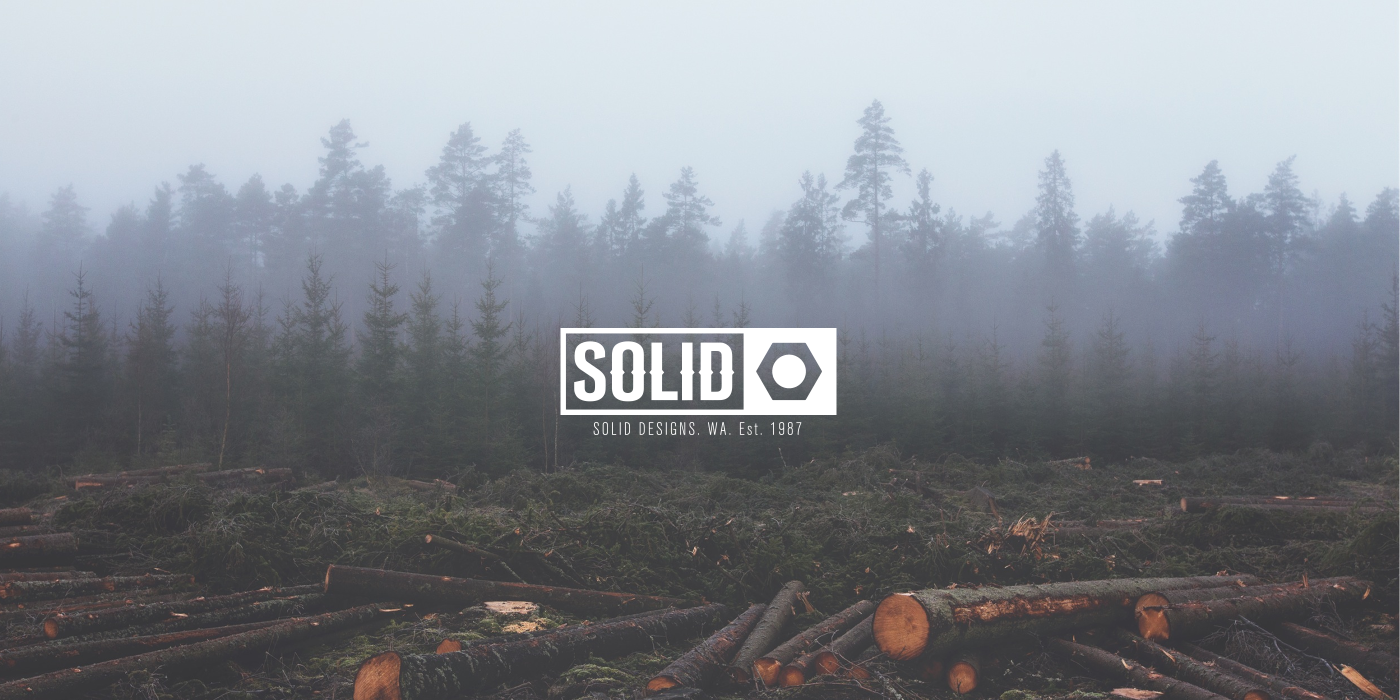 Logo and brand collateral produced for a carpenter and builder.
Measure twice, cut once.
Solid designs and constructs custom wood and timber frame structures in the Northwest. Committed to only using FSC certified wood from sustainable Northwest forestry their foundations are in craftsmanship and the greatest care and respect for nature.
I was commissioned for this project through Say This Say That, and the project was carried out as a collaborative partnership.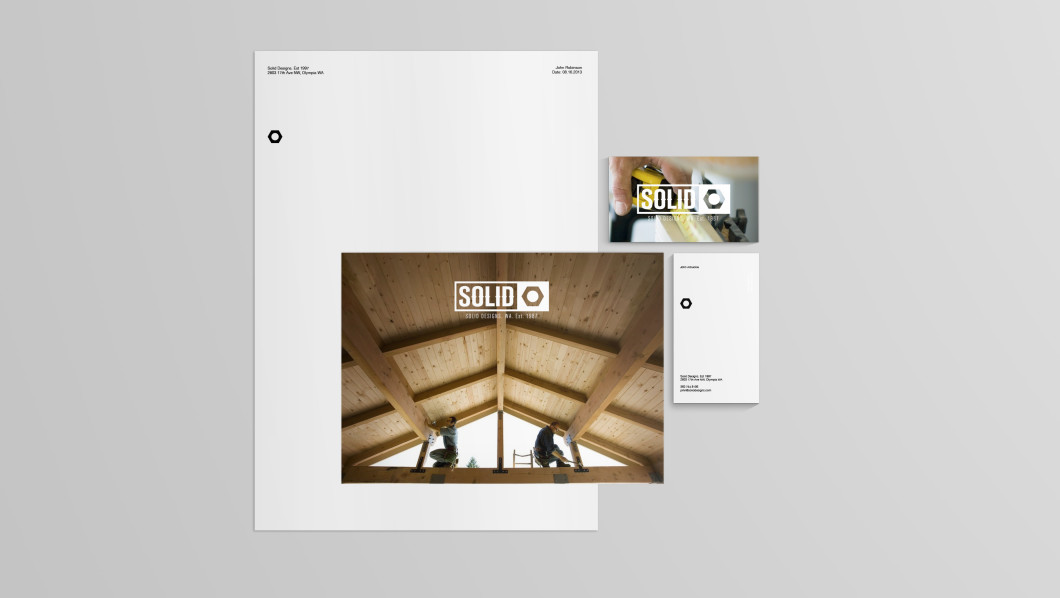 The use of shear plates and bolts is common in timber construction. We developed the bolt logo to be connotative of the strength and integrity in Solid's sustainable ethic and building work.
Craft & Design.
High quality images and tactile paper stock reflect the tangible and crafted aspects of the trade. We carefully modified Akzidenz-Grotesk to produce a wordmark that features small details that really speak to the company's craftsmanship respect for material.
Project completed in collaboration with Say This Say That.
Photography credit: Jim Erickson photography